ERJ Survey: European tire sector maintains competitive edge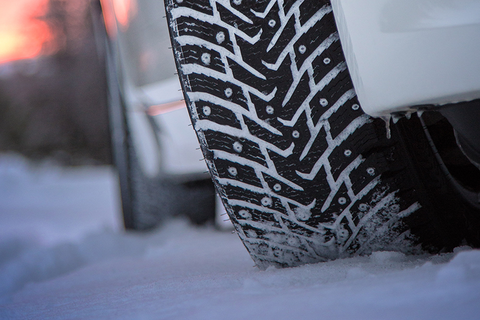 Article from the European Tire Report 2015, published as a supplement to the Sept/Oct edition of European Rubber Journal magazine
London -  It might be a mature market region, but Europe still offers a wealth of opportunities, especially for suppliers of high-end technology and equipment, a survey of ERJ readers has found
In the on-line survey, carried out over the four weeks to 10 Sept, readers were asked how demand for tire equipment, technology and services had fared in Europe over the past 12 months. In response, 55 percent of respondents said business had 'increased' or 'increased sharply'.
The positive feedback outweighed the neutral or negative replies: 36 percent said it had stayed the same while 9 percent said it had decreased.
The feedback was accompanied by comments, which identified the main challenges facing Europe's tire makers as including: low-cost imports from China, weak economies in some EU countries, and fall-out from political instability in or around the Ukraine, Russia, Turkey and the Middle East.
More typical though was the viewpoint that: "The industry is being [heavily] impacted by high costs, mainly driven by high energy costs. In addition to that, European regulations surrounding chemicals, such as EU Emissions Trading System, could affect the market. Increasing level of competition and higher rate of imports also affect the industry."
There were also calls for greater support for and enforcement of tire-labelling rules, without which, one cautioned, "the EU will remain heavily exposed to [imports of] low performing tires."
But many survey respondents remained upbeat about the robustness of the tire market in Europe, not least the continuing demand for advanced, high-performance products that offer improved safety and reduced sustainability.
"In Europe economic recovery is slowly underway and with automotive sales on a continuous rise, there's potentially good news to come for European tire makers," added one reader.
"European tire manufacturers need to maintain the edge over competition by quality and service, not price," another commented.
But could sustainability and the 'circular economy' offer the best way forward for the European tire manufacturing industry?
As suggested by one reader: "In order for the Western tire producers to really be competitive against the Chinese import tires, they have to use rubber resources out of recycled material on a larger scale.
"Waste tires are available, the technology is known and available and consumer awareness and willingness to use this there. The courage for real action is still missing."