Versalis to showcase new rubber grades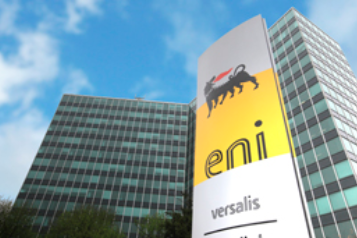 A number of new grades and products to broaden and revitalise the rubber portfolio are presented by Versalis. These new products cover both the specific field of polymers and the additives area.
The strategy of innovation has developed along three different product lines:
EPDM's for solid and sponge profiles in the automotive, building and TPV applications
Latest generations of sSBR/Nd-BR for 'green' tire
New rubber bioplasticisers : Matrilox P
The new EPDM grades are Dutral series TX 1301, TX 1401, TX 1501 and TX 1502.
These grades are made with an improved catalyst system, characterised by increased polymerisation yield, better co-monomer addition to obtain better monomer distribution inside the polymer chain and reduced undesired side reactions.
The consequential effect is the achievement of cleaner products with low up to no gel, better consistency and curing efficiency.
The new powerful catalyst system widening the polymer design allows to obtain new polymer structures with improved processability, which, coupled with traditional Dutral high molecular weight process capability, significantly enhances the competitiveness of Versalis EPDM product range in the perspective of an improved cost/performance ratio.
The targets are value-added segments such as class A ("zero-defects") and "sponge" profiles for cars, performing building profiles, TPV, wire & cables and washing machine gaskets.
Europrene SOL R is the tradename of Versalis solution SBR products
Versalis is one of the very few sSBR manufacturers, with proprietary know-how, to produce both batch and continuous SSBR, hence offering to the market a wide products and performances portfolio.
Alongside the widely-established dry and oil grades portfolio, the commercial offer is expanding to solution SBR functionalised grades for both carbon blacks and silica, based on batch technology, with an enhanced balance of grip, low rolling and abrasion resistance, able to compete with state of the art grades in the market. Three main categories of new sSBR have been presented: high vinyl functionalised types for carbon black, high and medium vinyl grades functionalised for silica, low vinyl/low stirene grades functionalised for both silica and carbon grades, addressing most of tire tread requirements for both car and truck applications. All of them are already available for sampling in pilot plant quantities, and will be soon scaled up at industrial level in new expanded sSBR capacity (+ 30 kt) at Versalis plant in Grangemouth (UK).
Among them: Europrene SOL R X 72615 functionalised for carbon black based PC tread, Europrene SOL R X 72616 functionalised for silica based PC treads, Europrene SOL R 74618 functionalised for HP/UHP silica based PC tread.
At ACS Versalis is also presenting innovative structures of functionalised s-SBR with very low Tg (up to -70°C) for winter silica based PC treads, as well as for carbon black based truck and bus tread.
All these grades are covering a wide range of Sty % / Tg, which are based on tailored polymer macrostructures, specifically designed to enhance interaction with fillers, thus improving final tread properties
Europrene Neocis is the tradename of Versalis Neodimium based catalised polybutadienes.
Latest generation of Europrene Neocis offer includes new BR grades, both in dry and oil extended versions, providing an improved balance of easy processing and elastic/dynamic properties to match energy saving and enhanced performances needed by the newest generations of tires.
Europrene Neocis BR 450 and Europrene Neocis BRX 650 dry grades and Europrene Neocis BRX 35 OE use a new kind of the Neodimium catalyst, refreshing and improving the technology proprietary know how, which Versalis owns since mid of '80ties.
Using Neodimium catalyst means that the polymerization is "green", i.e. in aliphatic less impacting solvent, having an environmental friendly process, with lower energy consumptions and reduced emissions. This is the sustainable way approaching the tire industry.
Matrilox P, new bio-based plasticisers
The focus on innovation has been leading to additives for the rubber industry, developing a new product family of plasticisers from renewable source: Matrilox P, produced by Matrica, a 50:50 joint venture between Versalis and Novamont,
These include plasticisers for specialty elastomers and PVC as well as an innovative type of bio-extender oils for general purpose elastomers and compounding.
Matrilox PD bio-plasticisers offer a high-performance, non-toxic, eco-sustainable alternative to traditional plasticisers (like phthalates or adipates). These plasticisers, which have high molecular weight and low release levels, are able to achieve excellent plasticization and exceptional thermal stability in NBR, CR, and other polar elastomers based compounds.
In particular, Matrilox PF 801 D is a bio-extender oil specifically designed for the tire industry and destined to replace - partially or fully – fossil-fuel based extender oils. They can be used either for the production of oil-extended rubbers like SBR and BR, or, when properly formulated, as free oils in the production of general purpose elastomers blends. The peculiar low glass transition temperature of Matrilox PF bio-extender oil provides an additional tool to the tire industry to develop compounds for low temperature applications (such as winter tires), and for low rolling resistance, thus helping fuel saving. Beneficial effects in terms of sustainability are not limited to the manufacturing of tires, but also to their use.
A constant upgrading of product performances and creating value in a sustainable way is Versalis' distinctive way to meet the ever-growing challenging needs within the rubber market.