Wacker opens new logistics site in China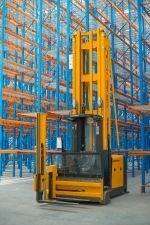 Munich, Germany – Chemical group Wacker started operating its new logistics centre in China on 15 Sept, the Munich-based company has announced.
The facility is located on Wacker's Zhangjiagang production site in Jiangsu province and will be used as a distribution centre for downstream silicone products manufactured on site.
According to Wacker, a total of €6 million has been invested in this new logistics centre, which includes a 4,000-sq-m high-bay warehouse.
All incoming and outbound goods are recorded electronically and distributed across the centre's 9,000 pallet bays by a computer-aided warehouse management system.
"The Chinese chemical market is not only one of the largest in the world, but also one of the most demanding," said Wacker silicones president Christian Hartel during the inauguration ceremony.
Hartel went on to explain that the Chinese market was "highly competitive" and demanded continuous optimisation of service quality.
According to the German chemical company, Wacker's Zhangjiagang site has been experiencing a rise in volumes for years and the new centre can supply customers with silicone products "faster and with greater flexibility".
The high-bay warehouse, said Wacker, allows for further expansions in the future.
In addition to that, the IT-assisted warehouse management system will also help to improve the handling of small-volume speciality products.
Wacker has been operating its own subsidiary in China for 20 years and has expanded its activities significantly in recent years. It has two technical centres and three production sites. The group produces silicones and polymers in Zhangjiagang and Nanjing, both situated in Jiangsu province.
Wacker generated sales of over €1.2 billion in the greater China region (including Taiwan) in 2014.