Conductive carbon black market on the up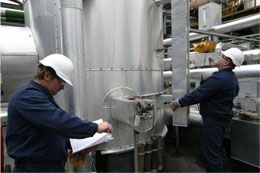 New York – The global conductive carbon black market is set to grow at a CAGR of 6.8 percent and 6.0 percent to 2021 in terms of value and volume, respectively, according to report supplier Persistence Market Research (PMR).
Principle applications for conductive carbon blacks include rubber and plastics compounds for wire & cable, antistatic flooring, automotive fuel tanks and inlets, coatings, electronics and electrical products.
Announcing the report, PMR suggested that there is also growing interest in these additives among tire companies, as part of their efforts to increase the durability and performance of tires.
"Companies are increasingly focusing on R&D to capitalise on the various properties of specialty or conductive carbon blacks, in order to enhance the average life of tires," said PMR.
"Carbon black manufacturing companies are engaged in the conversion of their carbon black production lines to specialty carbon blacks. The objective of this shift is to take advantage of higher profit margins and broader application scope offered by speciality carbon blacks," it added.
Asia-Pacific is expected to dominate the conductive carbon black market with over 40 percent market share by the end of 2015 and is anticipated to remain dominant till the end of 2021.
North America and Europe collectively accounted for over 44 percent of the total conductive carbon black market share in 2015. Among all the regions, Asia Pacific is anticipated to expand at the highest CAGR, followed by Latin America, between 2015 and 2021.
Key players in the global conductive carbon black market are listed as: Cabot, Birla, Orion, Imerys, AkzoNobel, Tokai Carbon, Ampacet, Phillips Carbon Black, Denka Denki and Asbury Carbons.
In elastomeric materials such as natural rubber, silicone rubber or thermoplastic elastomer a key requirement of these additives is avoid interfering with the properties of the base materials including crosslinking performance.