Covestro IPO to raise €2.5bn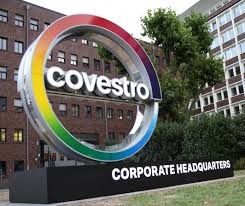 Leverkusen, Germany – More details have emerged of the price and process of the float of Bayer's MaterialScience business, Covestro.
Covestro said it expects it will float between 70.4 m and 94.3m shares at a price between €26.5 and €35.5 ($29.9-$40) and is targeting gross proceeds from the sale of €2.5 billion.
If the share price is in the middle of the range at EUR 31 and the middle range of 82.4m shares are sold, then Covestro would raise Eur2.55bn.
Covestro said if the share price ends up being in the upper range it will sell 70.4 million shares; a mid-range price will see 82.4 million shares sold, and if the price is at the bottom end of the scale some 94.3 million shares will be sold.
Following the floatation, Bayer will hold between 60 and 66 percent of Covestro valuing it at around Euro 7bn.
The shares will be listed on the Frankfurt and Luxembourg stock exchanges. Retail investors will be able to bid for shares until midday 1 Oct., Covestro said.
There will also be a number of private placements of shares in Germany, Luexmbourg and other countries, Covestro said.
After the floatation, Covestro said it will use the proceeds to pay debt to Bayer. Covestro added that it expects its initial balance sheet to contain net debt of around €4 billion including pension liabilities. Internal calculations put pension liabilities at around €1.45 billion for the 14,122 in the MaterialScience business in 2014.
Covestro said it has a target for net debt of 2.5 to 3x earnings before interests' tax depreciation and amortisation (EBITDA) for fiscal 2015.
In 2014 Bayer MaterialScience had EBITDA before special items of Euro 1.19bn.