Brenntag to acquire Turkish specialty chemicals distributor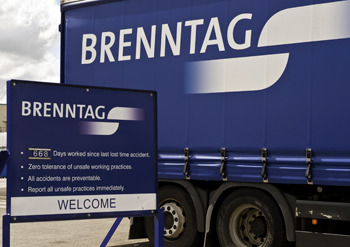 Yeadon, UK – Chemical distributor Brenntag has signed an agreement to acquire Turkey's Parkoteks Kimya, the company announced on 15 Sept.
According to a Brenntag release on 15 Sept, the Istanbul-based distribution company offers a wide range of specialty chemicals products with particular focus on the personal care industry.
"Parkoteks is a significant addition to Brenntag's strategy in Turkey," said member of the board Karsten Beckmann.
Beckmann added that Brenntag Turkey could offer customised solutions and specialty chemicals, adding that Parkoteks already had a technically qualified and skilled sales team in place.
Parkoteks generated total sales of approximately €14.3 million in the financial year 2014. The closing of the transaction will take place in the coming weeks, said Brenntag.