Customers prompt Lanxess to delay Marl EPDM closure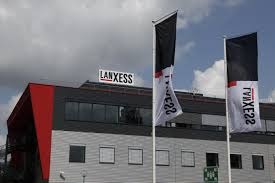 Cologne/Marl, Germany – Lanxess has delayed the closure of its EPDM rubber plant in Marl, Germany in a bid to allow its customer adjust to rubber types supplied by other sites.
The German speciality chemical company announced that the completion was planned for the first quarter of 2016, despite having previously scheduled it for end of 2015.
ERJ understands that compounders and end users of Lanxess materials – including at least one major car manufacturer – were concerned about the closure timescale at Marl.
Switching to rubber materials produced in other plants can require lengthy requalification procedures, especially where safety-critical components are involved.
The extended production would now give our customers adequate opportunity to convert their systems to EPDM rubber types from other Lanxess sites, said Jan-Paul de Vries, Lanxess head of high performance elastomers.
Lanxess added that after five months of negotiations with its personnel it had reached an agreement on a plan.
According to the company, employees have been offered jobs at other Lanxess sites as far as possible.
In addition to severance payments, Lanxess said it would also provide "a transfer company" for further qualification and job placements outside Lanxess for those whose job is terminated at Marl.
The plant currently employs 118.
The Marl closure is part of Lanxess' alignment of its rubber business, as it aims to strengthen its competitiveness in the sector.