Gazprom, Sibur commission new gas processing plant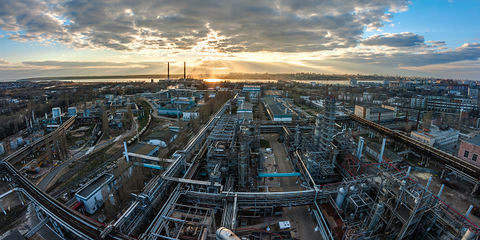 Khanty-Mansiysk, Russia – Gazprom Neft and Sibur have commissioned the newly built Yuzhno-Priobskiy gas processing plant (GPP), the companies have announced.
The facility was launched in the Khanty-Mansi Autonomous Area on 3 Sept, with chairman of the Russian Government Dmitry Medvedev joining via a live teleconference.
The annual capacity of the plant will be 900 million cubic metres of associated petroleum gas (APG), and the liquids recovery ratio will exceed 95 percent, in line with the current global requirements.
The construction of Yuzhno-Priobskiy GPP based on the Yuzhno-Priobskaya compressor station started in February 2014 and was carried out as part of a 50/50 JV between Gazprom Neft and Sibur.
The GPP was designed by Nipgaz, a Russian centre for engineering and developing oil and gas processing and petrochemical facilities. The construction was carried out by Russian contractors in full compliance with HSE standards.
Yuzhno-Priobskiy GPP will form a part of the West Siberian petrochemical cluster that is being developed under the Governmental Gas and Petrochemical Industry Development Plan through 2030.
"By developing high-tech production facilities at Yuzhno-Priobskiy GPP, Gazprom Neft is making another step to significantly reduce its environmental footprint and get closer to the target APG utilisation rate," said Vadim Yakovlev, first deputy CEO at Gazprom Neft.
"APG processing is an efficient way of oil by-products utilisation that creates additional guaranteed supplies for Sibur's petrochemical facilities," added Vladimir Razumov, Sibur's executive director.