Nissan to invest €136m in UK plant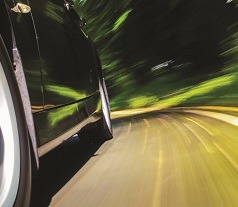 London – Car giant Nissan is to build its next generation Juke model at its Sunderland plant as part of a £100-milion (€136 million) investment.
The Japanese company, which employs 6,700 at the factory directly, said the decision demonstrated it was the "undisputed leader" in the so-called crossover vehicle market.
The design of the new Juke will be completed by engineers in London and Bedfordshire.
In addition to the Juke, which first entered production in 2010 following more than 22,000 pre-orders, the Sunderland plant also makes the Qashqai, Note and electric Leaf models.
Nissan Europe chairman Paul Willcox said: "Juke's unique design is one of the reasons Nissan is now the undisputed crossover leader, underpinning five consecutive years of sales growth in Europe.
"With the next generation Juke now confirmed for future production, customers can be assured that Nissan is going to remain the benchmark in the crossover segment for many years to come.
"This announcement also gives security to our Sunderland plant beyond 2020, which the team has earned through many years of hard work and their ability to continually raise the bar on quality."
Chancellor George Osborne said: "It's fantastic news that Nissan will be building their new car here in Sunderland and securing valuable jobs for thousands of working people in the area."
Nissan is now the biggest carmaker in the history of the UK car industry, with annual output exceeding 500,000 in each of the last three years.
Nissan employs nearly 8,000 people in its UK design, engineering and manufacturing operations, supporting an additional 27,000 jobs in the UK supply chain, plus 3,900 in dealerships.