Conti invests in A-Z tire mould operation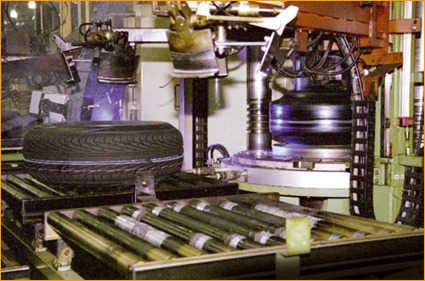 Hanover, Germany – Continental AG has invested in new foundry facilities at A-Z Formen- und Maschinenbau GmbH, which has been part of the group since late last year.
The circa €6-million project, expands capacity and improves flexibility of the Runding, Bavaria-based business, to produce "extremely detailed" tread patterns, said a 2 Sept Conti announcement. The investment, it added, has created 20 new jobs.
According to the tire maker, its acquisition of A-Z at end of 2014 "highlights the great importance of tire mould engineering for implementation of the Vision 2025 growth strategy in Tire division."
Conti claimed that A-Z was "one of the most technologically skilled" producers of moulds required for manufacturing tires. As well as its plant in Runding, the mould-maker operates a factory in Meclov, Czech Republic.
"The production of the most sophisticated moulds with the highest technological quality is essential for us to able to continue to expand our technological expertise at this level," said Nikolai Setzer, executive board member for the Conti Tire division.
"By further expanding our capacity, we are making it possible to keep pace with the ever more exacting requirements on tires and their production ...", he added
A-Z Formen und Maschinenbau GmbH was established in 1965 and currently employs around 320 people. It is part of Continental subsidiary ContiMachinery, headquartered at the Hanover-Stöcken industrial park.