UK rubber manufacturers tied up in 'green' tape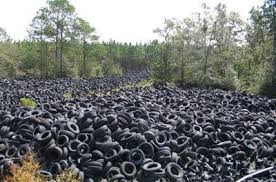 London – Companies in the rubber manufacturing sector are among those most affected by the burden of UK government environmental legislation, according to manufacturers' organisation the EEF.
In a new report, EEF said UK manufacturers have "shown an amber light" to the previous government's 'green' red tape challenge, with the benefits of better regulation still not being felt by business.
The study comes just before the government closes a consultation on 14 Sept seeking views on how it can cut the legislative burdens associated with waste regulation.
EEF found that companies in the rubber, chemicals and metals sectors had the strongest views regarding the "trimming back" of legislation relating to the environment and climate change.
"Our report shows that manufacturers remain committed to addressing environmental and climate concerns, but are still having to wade through unnecessary levels of complexity and red tape in order to do so, which in too many cases is holding them back," said Terry Scuoler, chief executive of the EEF.
"There is a real appetite in the sector for bolder reform that increases fairness, creates markets and improves the environment without damaging competitiveness, impeding innovation or creating barriers to trade, investment and efficiency," he added.
Te study comes just before the end of a UK government consultation, om 14 Sept, seeking views on how the burden of legislative red tape can be reduced.