Turkish Airlines seeks tire maker for retreading project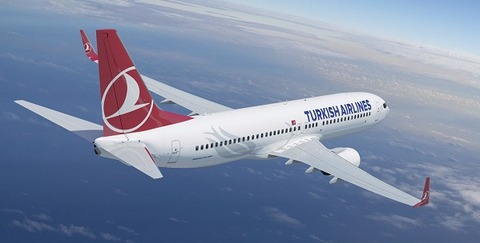 London – Turkish Airlines is trying to find a tire manufacturer to help in setting up an aircraft tire retreading facility in Istanbul, ERJ has learnt.
The project is intended to support expansion plans at the airline, which is currently growing rapidly with plans to operate 1000 aircraft by 2020.
The airline has already contacted Petlas about the project but an official at the Turkish tire maker told ERJ that the company would probably not enter such a deal.
According to Petlas general manager Yahya Ertem, Turkish Airlines entered into negotiations with Petlas around two years ago.
"The deal is too complicated as it requires huge homologation: with companies such as Boeing or Airbus," said Ertem.
"Because of the formalities, we will probably not enter a deal with them, although we think we do have the technology and the system support in place," he went on to say.
According to ERJ sources, Turkish Airlines have also approached Michelin, Goodyear, Dunlop and Bridgestone and received negative replies due, said one analyst, to a lack of interest in bringing the technology into Turkey.
"For instance, Bridgestone has the technology and does it in their own premises. But they are not so keen on transferring it to a JV that they have in Turkey," a source told ERJ.
Turkish Airlines' current main aircraft tire suppliers are Bridgestone and Michelin.