Semperit gloves factory to open in Malaysia, expansion on agenda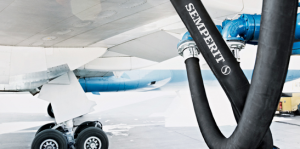 Vienna – Semperit AG is set to open a new gloves production plant in Malaysian in 2016, the group announced on 26 Aug, adding that the up-front costs of the set-up negatively impacted its medical sector's profitability.
Semperit announced in June 2014 that it was investing €50 million in a new facility. This is located on the site of the Kamunting plant, where Semperit has been operating six production facilities for medical and protective gloves since its acquisition of Latexx Partners Berhad in 2012.
Semperflex hydraulic hoses, it said, performed "outstandingly" and an expansion of the unit was already under way.
The group also said that it expected a gradual ramping up of its industrial capacities in the second half of 2015.
"The recently added production capacities at the plant in Odry, Czech Republic, have been well utilised since the very beginning. Therefore, the next expansion phase is currently under way," Semperit said.
The group also reported that additional capacities in the conveyor belt plant in Be?chatów, Poland will be put into operation at the end of the third quarter of 2015.
"The Semperform segment achieved double-digit revenue and earnings growth despite weaker demand in key markets. This development is mainly resulting from the successful acquisition of the profile producer Leeser and the slow recovery of the handrail business in China," it said.
T