Bridgestone starts conveyor belt plant in Thailand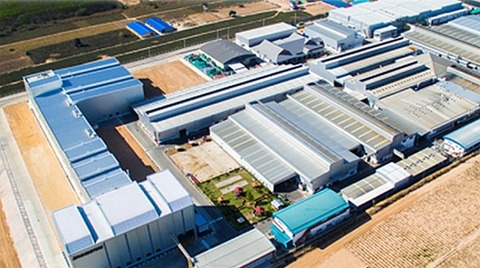 Tokyo – Bridgestone NCR Co. Ltd, a subsidiary of Bridgestone Corp., has started production of conveyor belts at its manufacturing facility in Rayong, Thailand, the company announced 24 Aug.
Production started in July and the first shipment of belts from the facility has already been sent to Laem Chabang Port in Thailand's Chonburi province, said the statement.
The conveyor belts are suitable to be used in industries such as mining, steel, and electric power companies, and will be shipped primarily to Australia, the Americas and Asia.
The Bridgestone group currently produces conveyor belts at the Bridgestone Yokohama Plant in Japan and the Thai facility will be its second production site for conveyer belts worldwide.
In addition to the sale of conveyor belts, Bridgestone is also working on the development and promotion of "business solutions initiatives", which could support the economic and safety aspects of materials-handling operations.
Part of the initiative, said Bridgestone, could include supplying products related to mining, including off-the-road tires for construction and mining vehicles, as well as service and maintenance.
Earlier this year, Bridgestone launched a software tool that integrates conventional maintenance services with a newly created conveyor belt wear monitoring system for the mining industry.