Conti partners global NCAP 'stop the crash' campaign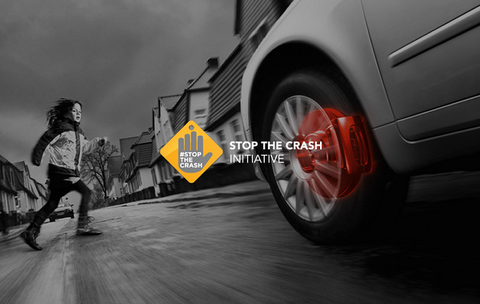 Hannover, Germany – Continental AG's various divisions, including the tire division, are joining a road-safety programme 'stop the crash'.
In a press release on 19 Aug, the company said it was partnering with the Global NCAP 'stop the crash' information campaign, the London, UK-based umbrella body of the worldwide NCAP consumer organisations for new-car safety testing.
Throughout the 'stop the crash' campaign, Global NCAP and its partners, will be holding driving demonstrations to raise awareness of safety technology benefits.
"Tires are the sole point of contact between the vehicle and the road. In a critical situation, it is the tire that determines whether the vehicle can stop in time – or whether it stays safely on course through a corner.
"This is why we want to inform as many drivers as possible, all over the world, about the safety benefits of using high-tech tires inflated to the correct pressure and with adequate tread depth," says Nikolai Setzer, president of Conti tire division.
Continental expects the twice-yearly 'stop the crash' demonstration events in countries such as China, India, Malaysia, and Mexico, to raise awareness of the benefits of safety systems, and of tire-related topics.