Press release: Nynas celebrates 30 years in Germany - Now introducing new base oil portfolio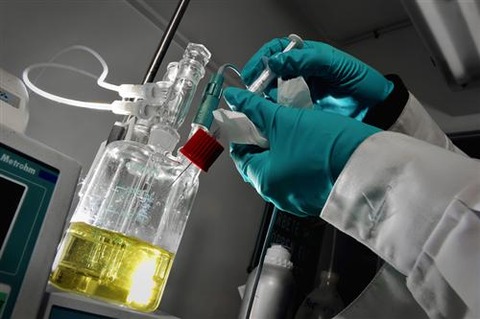 Since its formation in 1985, Nynas GmbH has grown to become a leading supplier of naphthenic oils in Germany. Its success is built on a strong local presence combined with Nynas' global supply and support network.
In 1985, Nynas GmbH became Nynas' first company outside of Sweden, and quickly established itself in the German market. Now, thirty years later, Nynas GmbH is the company's biggest single sales channel, accounting for around ten per cent of global sales in terms of volume.
"Our success is a result of the time and resources we have invested in the German market and building relationships with our customers," says Dr. Ingo Nösler, Area General Manager, Europe Central. "We have native German-speaking people in place to offer personalised service, and on top of this we have invested in a base oil refinery in Hamburg, in order to secure our long-term supply."
For Dr. Ingo Nösler, this commitment to the German market has helped distinguish Nynas GmbH from its competitors. However the company has also benefited from Nynas' global distribution and supply network, as well as its reputation.
"Nynas is a global company with two European refineries and many years of experience in naphthenic oils. We operate all over the world so we can support our local customers wherever they operate."
Nynas GmbH also prides itself on being able to proactively responding to changing industry demands, such as the overall Group I refinery closures, by already having solutions for customers' future challenges. The company is currently marketing a new base oil product portfolio – Nybase – as replacement for the declining Group I base oils.
"Over the years, we have shown that we are ready to take care of our customers problems, not just today but also in the future," adds Dr. Nösler. "We are well-established in the German market having operated here for 30 years, and we'll still be here for at least another 30 years."
ERJ offers a service for publishing press releases from companies introducing new products and technologies to the tire & rubber industry. For further details please contact sales manager Paul Davis by phone +44 (0) 208 253 9620 or email: pdavis@crain.com.