Urethane chemical majors unaffected by Tianjin blast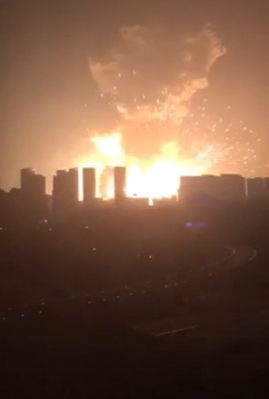 Tianjin, China — Cosmo Polyurethane Co's PU foam and polyester polyols plant is operating normally following the chemical warehouse explosions that caused killed dozens and injured hundreds.
The plant is located within the Tianjin Economic-Technological Development Area (TEDA), 30km from the chemical storage warehouse.
Mitsui Chemicals corporate communications spokesman Tashaki Kawamoto told UTECH-polyurethane.com that the plant – a Mitsui Chemicals and Sinopec jv – had remained unaffected by the disaster.
BASF's PU systems house – also located within TEDA and 30km from the site of the blast – was unaffected said Jennifer Moore-Braun, the firm's head of media relations North America, finance, legal and tax.