Malaysia to commercialise eco-NR tires in two years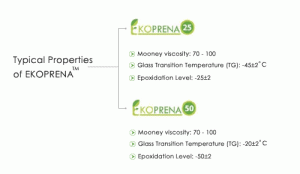 Kuala Lumpur – The Malaysian Rubber Board plans to commercialise its eco-friendly Ekoprena retread tire in two years' time, Malaysian Bernama News website announced 14 Aug.
MRB chairman Datuk Ahmad Hamzah said the tire, which uses epoxidised natural rubber, features low rolling resistance that enhances fuel efficiency and improved wet grip for safety.
According to Hamzah, the cost of the eco-friendly tires will be "about one-third of the synthetic rubber tires produced using petroleum source."
The scheme also intends to support natural rubber smallholders by promoting the larger use of the product in tires.
According to the board, the three-year agreement will lead to the production of 800 Ekoprena retread tires to be used on the rear of RapidKL buses in the Klang Valley. The test will be divided into three phases starting with 10 buses plying routes in southern Cheras.
Once commercialised, the Malaysian Rubber Board hopes to increase the production capacity of Ekoprena rubber and capture a significant share of global rubber demand by 2020.