Toyo Tire posts 36% profit rise in first half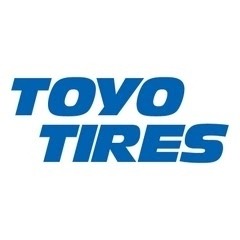 Tokyo - Toyo Tire & Rubber Co., Ltd has reported a strong first half year, with a 35.5-percent rise in operating income on sales of Yen194,402 million (€1,400 million), up 3.8 percent from the year before.
Operating income reached Yen29,126 million, up from last year's 7,624 million yen, the company announced on 10 Aug.
Toyo's tire business unit posted net sales of Yen154,223 million, 4.7-percent higher than last year, and operating income of Yen26,615 million rose 33.7 percent from the same period the year before.
Similar to its Japanese rival Yokohama, Toyo reported sluggish sales in the OE segment for the domestic Japanese market due to a decline in the number of cars produced.
Similarly, Toyo reported that overseas sales expanded steadily, thanks to the acquisition of a new business.
Toyo reported lower replacement tires in the domestic and European markets, though sales increased in North America, driven by demand in the high-value-added SUV product category.
Sales of anti-vibration rubber and seat cushions for automotive vehicles were sluggish due to a decline in the number of cars produced in Japan. However, net sales exceeded those achieved in the same period a year ago.
Sales of air springs and anti-vibration rubber for railway cars also increased compared to the same period last year as a result of high sales to the maintenance and repair market in Japan.
In the industrial & building materials segment, due to stagnant sales of hoses and industrial-use rubber-coated fabric, net sales declined compared with the same period a year ago.