Yokohama gains in overseas tire markets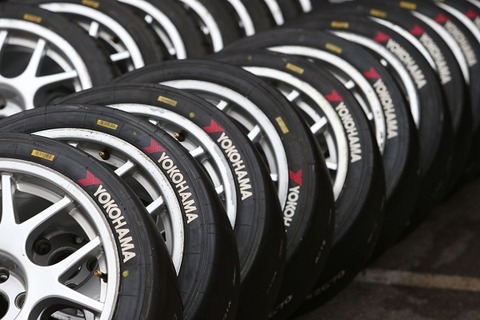 Tokyo – Yokohama Rubber has posted its "highest first-half results ever" for the period ending 30 June, the Japanese company announced on 19 Aug.
Net sales increased 4.4 percent, to 296.3 billion yen (€2.17 billion); operating income increased 7.3 percent, to 25.3 billion yen; and net income declined 9.6 percent, to 16.2 billion yen, said the company press release.
Sales, said Yokohama, benefited from solid gains in tire segment in overseas markets and from gains in the company's multiple business segment in industrial materials.
Marine hoses, anti-seismic products, aircraft fixtures and components all posted growth.
Yokohama's earnings benefited additionally from generally low prices for raw materials and from the weakening of the yen.
In the tire segment, operating income increased 4.5 percent, to 19.3 billion yen, on a 4.4-percent increase in sales, to 231.7 billion yen.
The company posted strong growth in Europe, Russia, and China, though North America had weak results.
In Japan, the company's OE business declined due to a continuing downturn in Japanese vehicle production. Yokohama also registered declines in yen value and in unit volumes in the Japanese replacement market.
Operating income in Yokohama's multiple business segment increased 15.9 percent, to 5.6 billion yen, on a 4.9-percent increase in sales, to 61.1 billion yen.
The new segment, which was established earlier in the current fiscal year, is comprised of the operations formerly categorised as industrial products — principally high-pressure hoses; conveyor belts; antiseismic products; marine hoses and pneumatic marine fenders. The segment also includes the aircraft fixtures and components business.
In high-pressure hoses, sales declined amid global weakness in the resources development sector and slowing economic growth in China.
Sales, however, expanded in marine hoses and Japanese sales gains in the construction and civil engineering sector, led by anti-seismic products.