Lanxess raises 2015 income forecast following strong Q2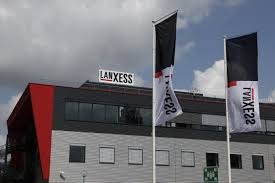 Cologne, Germany – Lanxess AG has raised its earnings forecast for full year 2015 following a strong second quarter, the speciality chemicals company announced on 6 Aug.
The company, it said, now expects to achieve earnings (EBITDA pre exceptionals) within a range of €840 million and €880 million, as opposed to the previous forecast of between €820 and €860 million.
Sales improved by 4.3 percent in the second quarter of 2015 to €2.1 billion, compared with €2 billion for the same period last year.
In the Performance Polymer segment, which includes Lanxess' rubber business, higher volumes, positive currency effects and raw material induced lower prices resulted in sales of around €1.1 billion, representing an increase of 3.5 percent against the prior-year figure of around €1 billion.
EBITDA pre exceptionals for this segment climbed by 22.1 percent to €149 million, compared with €122 million in the second quarter of 2014.
"LANXESS is returning more and more to the right course," said chairman Matthias Zachert, adding: "On the basis of these strong figures and the rapid implementation of our realignment program, we assume that our annual result will be higher than previously anticipated."