Carlstar selling belting business to Timken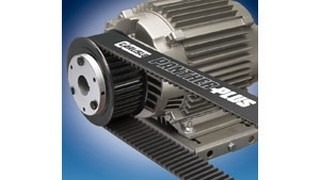 North Canton, Ohio – Carlstar LLC, producer of Carlisle-brand tires, is selling its industrial belting business to tapered roller bearing manufacturer Timken Co.
North Canton-based Timken and Carlstar owner American Industrial Partners disclosed the $220 million (€202 million) deal 4 Aug in a joint statement.
For the 12 months ended 30 June, Carlstar Belts generated approximately $140 million in sales. That scale of business would put Carlstar's tire and wheel activities at about $625 million, based on the size of the former Carlisle Tire & Wheel business when AIP acquired it in early 2014.
"While the decision to sell our belts business was not an easy one, its product portfolio is an excellent strategic fit for Timken," said Carlstar CEO John Salvatore. "The divestiture will allow Carlstar to focus on growing our core tire and wheel business…."
Carlstar's portfolio of brands comprises Carlisle, ITP and Marathon Tires and Black Rock, Unique and Cragar wheels.
The company did not comment specifically on how it will use the proceeds of the $200 million deal.
"Acquiring the Carlstar Belts business expands our offering in existing and complementary end markets and broadens our ability to bring customers a diverse package of premium mechanical power transmission products and services," said Timken president and CEO Richard Kyle.
"We're gaining a well-respected business with great talent and leadership, strong manufacturing capabilities, an expanding industrial product offering and excellent customer base."
The transaction, expected to close in the third quarter of 2015, is subject to customary government and regulatory approvals and will be funded with a combination of cash and debt, the company said.
Timken said Carlstar Belts bring an important new product category into its portfolio. The firm focuses on bearings, specifically tapered roller bearings, but has it also added gearboxes, chain, couplings, lubrication systems and a variety of industrial services.
Timken employs 14,000 with operations in 28 countries and 2014 sales of $3.1 billion.