Conti expands tire moulding, retreading portfolio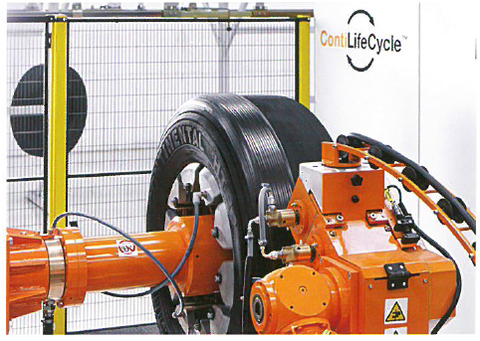 Hanover, Germany – Continental AG's tire segment continued to expand its business in tire moulding technology in the first half of 2015, the company announced 4 Aug.
According to Conti's financial result statement, Continental Caoutchouc-Export-GmbH, acquired the business of A-Z Formen-und Maschinenbau GmbH in Runding-Langwitz, Germany, and AZ-CZECH s.r.o., in Meclov, Czech Republic.
The share deal was done for a purchase price of €35.0 million effective 7 Jan 2015.
In order to further expand the commercial tire trade and tire retreading area, said the German company, Continental's North America commercial tire/retread distribution arm, BestDrive, LLC acquired Hill Tire Company, Inc. and FAD Enterprises, LLC, both based in Forest Park, Georgia, effective 1 June 2015.
The provisional purchase price of €10.3 million was paid in cash, said the German automotive supplier and tire-maker.
Also, as part of an asset deal effective 1 Jan 2015, Continental-owned Profi Reifen und Autoservice GmbH, based in Wiener Neudorf, Austria, sold its complete-wheel assembly activity at the site in Kalsdorf, Austria, to PTG Automotive Solutions and Services GmbH, Kalsdorf, Austria.
This transaction resulted in a loss of €0.1 million that was reported under other expenses and income.