Qure Medical acquires UK silicone firm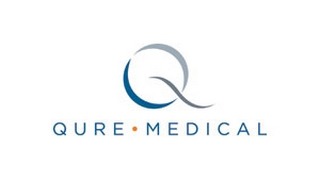 Twinsburg, Ohio — Q Holding Co.'s Qure Medical business has acquired UK-based Silicone Altimex Ltd, the firm said in a 3 Aug news release. Financial terms were not disclosed.
Qure Medical provides integrated elastomeric solutions to medical device manufacturers. Qure said Altimex is one of Europe's leading independent manufacturers of clean room-produced silicone tubing components and assemblies for the pharmaceutical industry.
"This transaction is an important step in realizing our global ambitions," said Randy Ross, Qure president and CEO. "Silicone Altimex is a great fit with our business, and we look forward to capitalising on the strengths of each organisation."
The acquisition will provide Qure with manufacturing facilities in Europe. Silicone Altimex is headquartered in Nottingham, England, and according to Qure has a strong sales presence throughout Europe. Ross added that the addition of Silicone Altimex will better position Qure Medical in the European market.
"We are thrilled to join Qure Medical, and I am confident that the next stage in our development will be a very exciting one," Chris Barker, managing director of Silicone Altimex, said in the release.
Q Holding was acquired by Europe-based 3i Group PLC in November 2014. The private equity firm has a strong operating base in Europe and owns the Q Holding's three units—Qure Medical, QSR and Quadra Tooling and Automation—in what was reported as a $160 million transaction.
Q Holding primarily serves the automotive, medical and pharmaceutical markets with goods made by Qure Medical and QSR. The firm operates six manufacturing facilities in the US and China, selling products in more than 50 countries, and it has a sales and engineering office in Germany, employing about 1,100 throughout its operations.