Bridgestone wins VW supplier award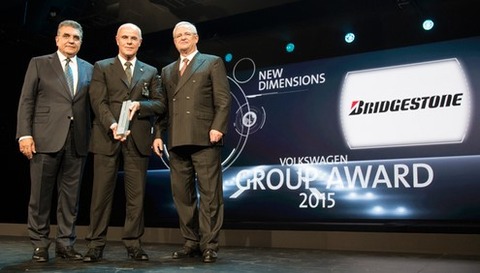 Neuburg, Germany - Bridgestone has won a VW Group award for best suppliers, the Japanese tire-maker announced on 3 Aug.
The VW Group, said Bridgestone, gives this award to a small number of international suppliers for their "special innovative capabilities and very high reliability".
Bridgestone Europe's CEO Franco Annunziato said the award endorsed Bridgestone's strategy to reorganise global operations to match Volkswagen Group's expectations from a global supplier.