Fenner belting downsizes in UK, China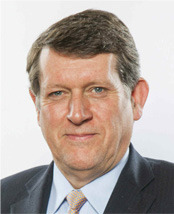 London – Fenner PLC has "significantly restructured" its UK and Chinese conveyor belt manufacturing businesses, part of the company's Engineered Conveyor Solutions (ECS) division, following a global downtrend in the mining industry.
"We announced at that time that up to 50 percent of the workforce could be affected and we have now completed that process," added Hobson.
Hobson added that between 50 and 60 people have lost their jobs at Marfleet, Hull.
A significant part of Marfleet's revenue was from products for mines in Ukraine and Russia. These markets have suffered because of regional political developments.
"It was appropriate to reduce the capacity of that factory," he said.
Hobson did not disclose the current capacity of the plant.
In February 2015, Hobson told ERJ that his firm was looking at options for Marfleet.
"We were reviewing that business to see if there were other markets. But it became our view that there was no prospect of rapid recovery in any of the markets for Marfleet," he added.
Hobson also added that there had been similar job losses at Fenner's Shanghai, China, conveyor belting business, despite the Chinese coal industry performing well until recently.
Now, the Chinese mining industry is in a state of acute price pressure and production volumes are falling, according to Hobson.
"We do not expect to see a rapid or a quick return to normal business levels in China," he added.
So, he added, we've taken the difficult decision to adjust our workforce in China as well. This means that "40 or 50 people have been released from our employment there," he added.
In its trading update on 22 July Fenner said that its earnings will be "slightly below previous management expectations" as a result of "the recent developments in its ECS business".