Michelin launches year-long training course for dealers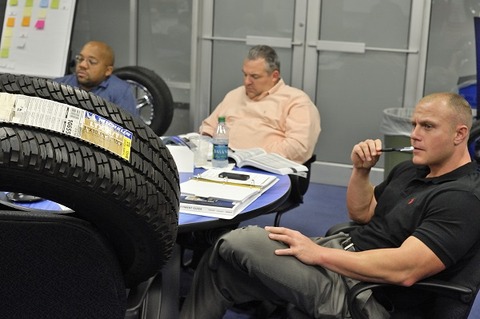 Stoke-on-Trent, UK –Michelin certified centres can send high-potential junior tire technicians and fitters to receive in-depth training sessions over 12 months at the Michelin Tyre Academy.
According to a Michelin press release on 30 July, this year 11 rising stars of the tire trade are currently attending the programme, which includes technical courses at the Michelin training centre in Stoke-on-Trent, UK.
"There are two main drivers behind the Michelin Tyre Academy – we want to help improve standards across the industry and we want to deliver real benefits to Michelin certified centres," said academy course leader, Tom Dixon.