EC approves €117m investment aid for Nexen Czech plant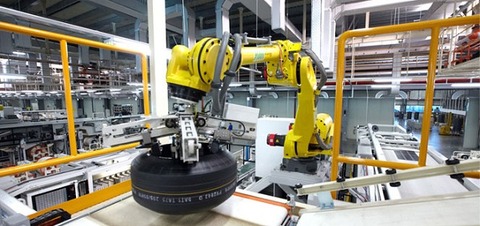 Brussels - The European Commission (EC) has approved regional investment aid of nearly €117million to Nexen Tyre Corporation Czech SRO to build a tire plant in Zatec, Czech Republic, according to an EC announcement on 23 July.
The Commission said that the aid granted by the Czech Republic was compatible with EU state aid rules, and that it promoted regional development without distorting competition in the internal market.
"This tire production plant will create at least 1000 new jobs in Zatec and contribute significantly to the economic development of the region," according to EU competition commissioner Margrethe Vestager.
"I am pleased we today approved state aid to make this happen - It is a good use of public money in line with EU state aid rules," she added.
In October 2014, the Czech Republic notified the EC of its plans to give an aid of €116.8 million to Nexen. The aid consisted of a direct grant of €39.7 million, an employment grant of €10.1 million and about €67 million arising in tax relief and from the reduced land costs.
Nexen Tire singed the investment agreement with the Czech government in June last year . Nexen is investing about €829 million to build the new plant on 650,000 square meters of land in Zatec.
The project, according to Nexen, is intended to help the company meet its rising demand in Europe, and to supply OE tires to car makers, including Fiat, VW and its Skoda Auto and Seat units.
Currently, there are around 30 car manufacturing plants within a 400km radius of Zatec.
Nexen Tire plant is set to begin operating in 2018 and then to gradually increase its capacity to over 12 million units a year.
Currently, Nexen Tire two tire plants in Korea and another one in Qingdao, China.