Parker to close two facilities, restructure unit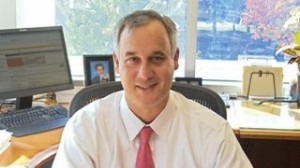 Mayfield Heights, Ohio – Parker Hannifin Corp.'s Engineered Materials Group is making big changes as it will consolidate three divisions into three others, close two facilities and open a new expanded operation in Mexico by the end of 2016.
Andy Ross, president of the Engineered Materials Group, sent a signed letter dated 16 July to the group's employees detailing the changes, which include:
• TechSeal Division will be integrated with the firm's O-Ring Division, based in Lexington, Ky., and be led by general manager Doug Vanlue;
• Its Integrated Sealing Systems Division will be integrated with the Engineered Seals Division based in Syracuse, Indiana, and led by general manager Kathy Miller;
• Its Medical Systems Division will be integrated with Composite Sealing Systems, based in San Diego, and led by general manager Jim Randall;
• Two facilities – in Anaheim and Fontana, California – of the Medical Systems Division will be closed in the next 18 months; and
• Its Atlanta service centre will be consolidated within Parker's remaining service centre network.
Parker did not confirm how many employees would be affected by these moves, or when the realignment of divisions would be complete. A Parker spokeswoman confirmed that the letter, obtained by Rubber & Plastics News, was distributed internally.
Messages left with several other Parker representatives for further comment were not returned.
"A challenge that we face as part of these actions is that many of our friends and colleagues have been directly impacted," Ross wrote. "The actions taken are being implemented to drive business simplification and improve results and are not a reflection on anything our impacted teammates have done. We have done everything possible to treat the people impacted by these actions fairly and with the dignity and respect they deserve. We will continue to use our resources to assist people as they transition into a new phase in their lives."
The firm said in a 15 July news release that its Medical Systems Business Unit will expand its manufacturing capabilities in Tijuana, Mexico, with the addition of a new 240,000-sq.-ft. facility, combining silicone, organic elastomer, thermoplastic moulded products and assemblies into one ISO-13485 certified facility.
The operation will include four ISO Class 7 and Class 8 clean rooms and is expected to be fully operational by December 2016, the firm's release said.
Tijuana currently operates out of a 160,000-sq.-ft. – facility of which about 23,000 square feet is dedicated toward the Medical Systems Division – and produces precision moulded elastomeric components through flashless transfer moulding, compression moulding and organic injection moulding.
The four US operations of the Medical Systems Division total about 180,000 square feet. They combine for four Class 7 clean rooms and three Class 8 clean rooms.
"The new facility in Baja will provide Parker with the ability to combine our moulding technologies and assembly capabilities from two separate locations into one vertically integrated facility that focuses on the design and manufacturing needs of the medical market," Anthony Gangitano, Parker Medical Systems Business Unit operations manager, said in the release.
Parker's operation in Anaheim is listed as the Medical Systems Division's headquarters, spanning 80,000 square feet with a Class 8 clean room and a material testing lab. It manufactures precision moulded elastomeric components primarily utilizing silicones.
The Fontana 35,000-sq.-ft. facility houses thermoplastic injection moulding capabilities, including 44 injection moulding machines, three vertical injection moulding machines and two Class 8 clean rooms.
The Medical Systems Division operates two other facilities – in Ventura, California, and Merrillville, Ind. Its Ventura facility is currently 40,000 square feet and focuses on medical device assembly. Merrillville focuses on silicone extrusion through silicone moulding and extrusion with four Class 7 clean rooms at a 25,000-sq.-ft. facility.
Parker formed its Medical Systems Division after purchasing the Hi-Tech Group of companies in 2008.
Parker Hannifin reported sales of $13 billion in fiscal 2014 and is a global manufacturer of motion control technologies and systems for a variety of mobile, industrial and aerospace markets. It employs about 57,500 people in 50 countries.
Bruce Meyer of Rubber & Plastics News, an ERJ sister publication, contributed to this report.