Lanxess set to beat market forecast with strong Q2 results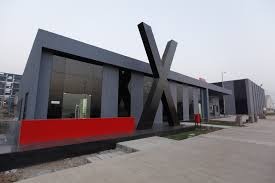 Cologne, Germany – Lanxess AG is set to "exceed current market expectations" with its second quarter results which are due to be out on 6 August, the company announced on 23 July.
In a preliminary report, Lanxess said that its EBITDA pre exceptionals for the second quarter 2015 was estimated to come in at €270 million, which it said was around 7 percent above analyst consensus estimates of €253 million.
According to Lanxess, all three segments of business posted higher results on a year-on-year basis.
The second quarter 2015 result, said the German speciality chemical company, was positively impacted by savings from the realignment programme and the favourable currency effect from the strong US dollar.
"Tailwinds we are experiencing from currency effects and the economic upturn persist," said Matthias Zachert, Lanxess chairman, adding: "But above all, we keep making good progress with our realignment programme."
Lanxess started its three-phased realignment programme in November 2014, which included consolidation and closure of a number of businesses as well as the readjusting its rubber unit.
The company is expected to announce a rubber partner in the second half of 2015, with sources close to Lanxess suggesting early November as the announcement date.
Saudi Aramco is reportedly among the leading potential partners for Lanxess, with other analysts suggesting that Russian petrochemical group Sibur is also in the frame.