European new-car sales up 8.4%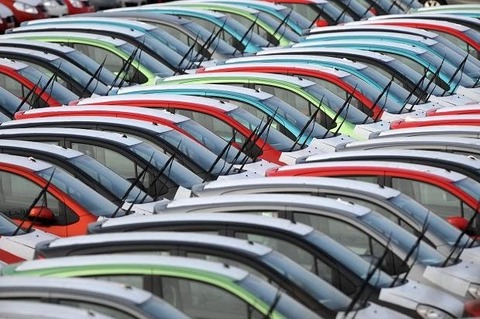 London - European new-car sales grew 8.4 percent in the first half of 2015, according to new figures from automotive intelligence provider JATO Dynamics.
Total car sales in the first six months of 2015 were 7,410,510 units, the highest since 2010, with 25 of the 29 markets studied recording growth.
Volkswagen reinforced its position as the leading car brand in Europe, as it increased total half-year sales by 9.1 percent to 899,715 units.
Ford took second place with 548,283 units, up 6.4 percent, while Renault was in third place with 516,721 units, up 10.4 percent.
Jato Dynamics vice president of data Brian Walters said: "Confidence in the European market last month was clearly well placed, as the car industry reported strong sales growth for the first half of the year in most markets."
Of particular note was the increased sales of small crossover models, both new and longer-established, such as the Renault Captur, Opel/Vauxhall Mokka, Peugeot 2008, Nissan Juke, Citroën C4 Cactus, Fiat 500X and Suzuki Vitara.