Germany fines rubber equipment arms suppliers for price-fixing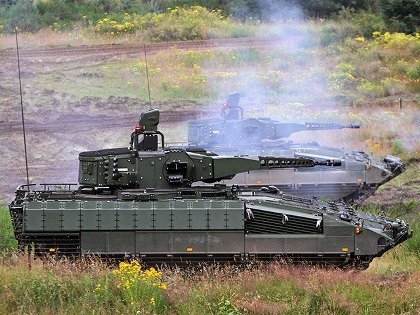 Bonn, Germany - The Federal Cartel Office (Bundeskartellamt) has imposed fines totalling €1.3 million on three suppliers of services, technology and parts, including rubber track pads and vibration dampers, for military vehicles.
The companies, which supply the German Federal Armed Forces (Bundeswehr), were GMT Gummi-Metall-Technik GmbH, Bühl, Paar Logistik GmbH, Aichach, and Willbrandt KG, Hannover, said Bundeskartellamt in a statement on 16 July.
The three are accused of concluding in price and mutual sub-contracting agreements between 2010 and 2014 at invitations to tender issued by the Bundeswehr around the procurement of rubber track pads and vibration dampers.
The rubber components are parts with limited durability and "for this reason the German Federal Armed Forces have a continual demand for these products, which is covered by tender," added the statement.
Bundeskartellamt said that all three companies cooperated with it in uncovering the cartel, which led to a reduction of their fines in-line with the authority's lenience programme.