Blasts at LyondellBasell treated as "criminal acts"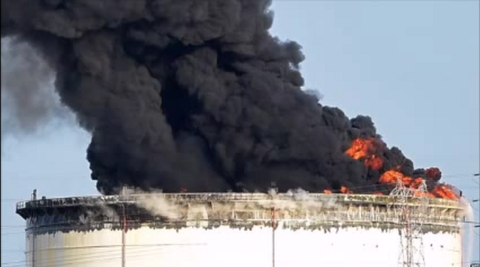 London – Two explosions on 13 July, which caused a major fire at a petrochemical plant operated by LyondellBasell in Berre-l'Etang, south of France are being treated as a possible "criminal acts", according to the French interior minister Bernard Cazeneuve.
"The initial evidence that has been communicated demonstrates that it was in fact caused by a criminal act, the motive of which has not been established," Cazeneuve told the French TV channel France 24.
In a statement on 15 July, LyondellBasell said that the company was "still investigating".
The cause of the accident remains undetermined and local authorities are working closely with the company's emergency team, said the statement, adding that LyondellBasell was "fully cooperating" with the authorities investigating the incident.
"Our primary concern is the safety of our workers and the surrounding community as well as the security of the site, which has been reinforced," it added.
Reports by the French media suggest that debris from an electronic device have been found at the plant site.
"Investigators have found elements that could constitute, if they are identified as such, a pyrotechnic chain," France 24 quoted a source as saying.
"These elements were found not far from one of the two tanks [that exploded] but not in its immediate proximity. At this stage, we can't yet confirm that it is an explosive device," the source added.
The Berre petrochemical cluster includes a polyolefins complex consisting of a steam cracker, a butadiene extraction unit, and polypropylene and polyethylene plants.
The explosions come only a week after a large amount of weapons were stolen from an army base in the nearby town of Miramas and less than a month after a suspected terrorist attack on an Air Product gas plant in Lyon.