Carlstar acquires flat-free PU tire maker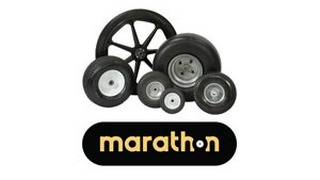 Franklin, Tennessee – Speciality tire and wheel producer Carlstar Group LLC has acquired Marathon Industries Inc., a supplier of solid polyurethane tires, flat-free tires and pneumatic tires for small industrial uses.
Financial terms of the transaction were not disclosed, and Carlstar did not disclose Marathon's annual sales, earnings, staffing, etc.
Carlstar – the former Carlisle Transportation Products – will change Marathon's name to Marastar LLC but will keep the 20-plus-year-old firm's headquarters in Kent, Washington.
"Combining Marathon with our business will expand our leadership position in the specialty tire market and strengthen the breath of our product portfolio," Carlstar CEO John Salvatore said in a statement.
Integrating the two companies will allow Carlstar to "leverage our collective know-how and provide our customers with enhanced service that they have come to expect," Salvatore said, adding that Marathon's products and markets are a "strategic fit" for Carlstar.
Specifically, Carlstar said Marathon's lawn and garden tires and accessories complement its own offerings in these markets while also supporting construction, industrial and materials-handling markets.
Marathon was founded in the 1990s, starting with a flat-free polyurethane bicycle tire. The company branched out over time to include flat-free wheelbarrow, hand-truck and lawn mower tires. The firm's largest tires are 8-inch rim diameter, in pneumatics for lawn mowers and flat-free for various industrial applications.
Among Marathon's better-known brands is the "Universal Fit" line available in wheelbarrow and hand-truck sizes in both flat-free and pneumatic versions.
The company also offers a flat-free sealant designed to seal punctures up to 1/8th inch.
Marathon Industries President Jon Foster will continue under Carlstar's ownership as president of Marastar, a wholly owned subsidiary, reporting to Salvatore.
Foster said the firms "look forward to building upon our foundation together in order to best serve the specialty tire market."
Marathon is active both in the original equipment and replacement markets.
In the aftermarket it distributes its products through independent dealers and through several hardware and lawn care chains, including: Home Depot; Lowe's; Ace, True Value and Do It Best hardware stores; Northern Tool & Equipment; and Grainger Industrial Supply.