Camoplast Solideal becomes Camso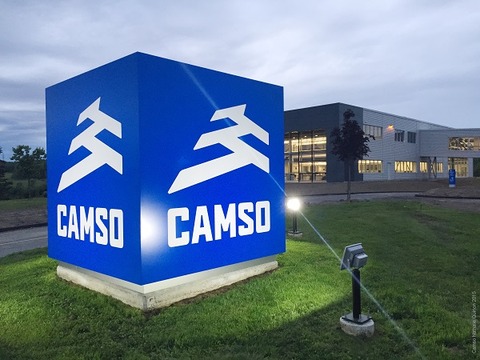 Magog, Quebec– Magog-based company Camoplast Solideal has changed its name to Camso effective on 3 July.
"The launch of Camso highlights the success our company has achieved in just a few years," according to company CEO Pierre Marcouiller in a statement.
"We have become the world's second-largest specialised player in the manufacturing of tires, tracks, and track systems for off-the-road vehicles," he added.
Camso's sales in this sector rose from $95 million to over $1 billion in seven years, according to the company.
The company serves four markets: material handling, construction, agriculture, and powersports – working with major OEMs such as Toyota, Caterpillar and John Deere.
Camso has over 7,500 employees in 27 countries. It has four R&D centres and 24 manufacturing plants, and operates an international distribution network in over 100 countries.