Hutchinson to open aerospace centre in US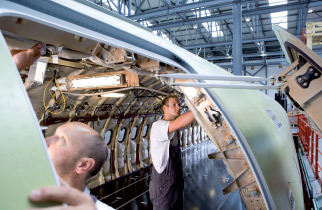 Paris – Huchinson will open an aerospace manufacturing centre of excellence (COE) in Mobile, Alabama, the company has announced.
According to the French manufacturer of seals and rubber products, the COE will service the region's growing aerospace industry, including the Airbus Final Assembly Line (FAL) located at Brookley Aeroplex.
The first phase of the project, estimated at $1.8 million, will feature a service centre with a focus on final delivery of thermal acoustic insulation systems, as well as a "last minute shop" to support the Airbus FAL, and a federal aviation administration (FAA) 145 repair centre.
The COE in Mobile is expected to start operations in the third quarter of 2015.