TyreSafe warns against illegal tires in UK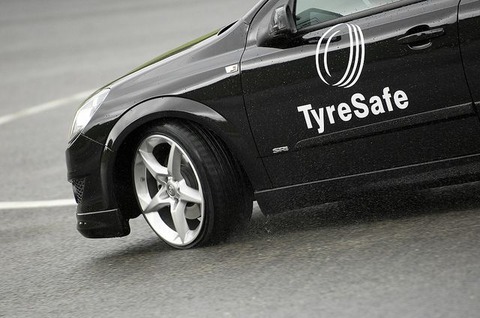 London – More than a quarter of all drivers in the UK had an illegal tire on their vehicle, at the time they were replaced, a joint survey conducted by TyreSafe and Highways England has revealed.
In a statement on 6 July, road safety awareness group TyreSafe said the findings could suggest that nearly 10 million tires on the roads in England, Scotland and Wales could be dangerous and illegal in 2015 – representing about one in four cars and LCVs.
The survey studied nearly 102,000 tires between February and May 2015 from 810 tire retail outlets across England, Scotland and Wales.
According to the survey, on average, 27 percent of tires changed had a tread depth below the 1.6mm legal limit at the time they were replaced.
More than a third of all tires surveyed were extremely close to the legal limit with a maximum of 0.4mm of tread depth remaining before becoming illegal.
"TyreSafe does not believe millions of drivers are intentionally putting others at risk – it is more a question of educating motorists to take responsibility for their safety and that of others on the road," said Stuart Jackson, TyreSafe chairman.