Solvay starts production at Poland site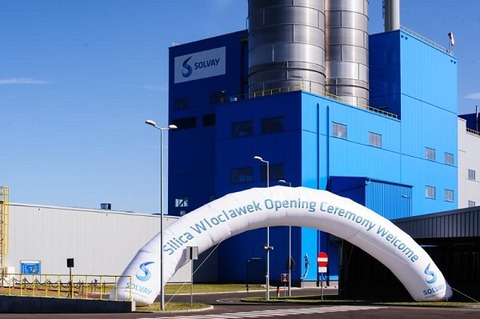 Brussels – Solvay has launched its new highly dispersible silica (HDS) production plant in Wloclawek, Poland, the company has announced.
The plant has been built to address "strong and growing regional demand for energy saving tires", said a company press release on 1 July.
The new plant has an annual capacity of 85,000 tonnes and is expected to create more than 100 jobs in the Pomeranian region.
The plant will provide for central and eastern European customers, said An Nuyttens, president of Solvay's Silica Global Business Unit, adding that the facilities will offer the latest Solvay tire technologies.
Solvay, she said, aims to meet tire industry requirements around improving passenger and truck tires while lowering CO2 emissions.
The site will produce Solvay's latest grades of HDS, including Zeosil Premium and Efficium.
Solvay's Silica has 9 sites across Europe, South America, North America and in Asia. In South Korea, Solvay is building a plant which will also produce Efficium and, once on stream, raise Solvay's annual silica capacity by close to 50 percent between 2014 and 2016.