ETRA to hold tire recycling conference in March 2016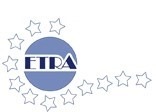 Brussles – The annual European Tyre Recycling Conference, organised by the European Tyre Recycling Association (ETRA) will be held on 16-18 March 2016 at Brussels' NH du Grand Sablon.
The conference will also look at the possible mechanisms to address both economic and ecological issues surrounding end-of-life tires.
Technologies discussed will range from pyrolisis, which could cover the production of new raw material in recovered Carbon Black (rCB), through to projects that involve blending rubber materials or textiles with other polymers.