Lanxess recovery plan enters rubber-partnerships phase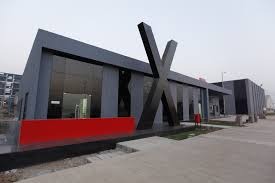 Cologne, Germany – Lanxess AG has launched the third phase of its realignment which will involve "cooperations" in the rubber business, said a company release on 7 May.
The three-phase realignment programme continues to progress rapidly, said the company. Cost savings anticipated for this quarter materialised, for instance regarding administrative and selling cost reductions.
"The third phase will focus on improving the competitiveness of the business portfolio, especially through cooperations in the rubber business. Lanxess is currently in talks with potential partners and will report on further steps in the second half of 2015," it said.
The second phase, launched earlier in March, aimed at improving operational competitiveness. This included the closure of an EPDM plant in Germany and realignment of production networks for EPDM and neodymium-based performance butadiene rubber (Nd-PBR).
On financial figures, the speciality chemicals group said it "got off to a good start" in 2015 where earnings (EBITDA pre exceptionals) climbed by 11.7 percent in the first quarter to €229 million, compared with €205 million in the first quarter of 2014.
"This increase was mainly attributable to lower raw material costs and to currency effects, especially the strong US dollar," said the company.
Sales were nearly stable at roughly €2 billion, with lower selling prices more or less offset by positive currency effects. Net income came in at €22 million, compared with €25 million in the same period of the previous year, reflecting costs and exceptional charges for realignment measures.
However, the Performance Polymers segment, which include the company's rubber businesses, saw sales decline by 4.5 percent in the first three months of 2015, to approximately €1 billion.
"This development was attributable in particular to lower selling prices in all business units, which were necessitated by raw material price developments," said Lanxess.