'Green' tires could cut fuel consumption by 7% -report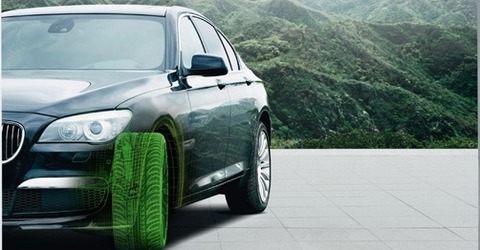 Cologne, Germany – Lanxess, in co-operation with energy provider RheinEnergie, has conducted a test on the so-called green tires and their sustainability.
In a press release on 17 April, the German synthetic rubber producer said that the test had proved that green tires reduce the fuel consumption of vehicles by as much as 7 percent in urban traffic (around 4.1 percent on average) and can save fleet operators thousands of euros every year.
"With this long-term test, we have now also shown in practice that high-performance tires hold great savings potential for fleet operators and also for individuals," said Lanxess member of the board Rainier van Roessel.
"For example, if all of the 442,013 diesel and gasoline passenger cars registered in Cologne ran on "green tires" of rolling resistance class B rather than F, then it would be possible to save some 19.8 million litres of fuel and reduce CO2 emissions by almost 48,000 million metric tons a year, based on an average mileage of 14,000 kilometres," Roessel added.
The use of "green tires" alone could therefore compensate for the CO2 emissions of more than 18,000 cars on Cologne's roads, according to Roessel.
Independent test agency TÜV Rheinland monitored and verified the practical tire test carried out by Lanxess and RheinEnergie and also documented the results.
The project was part of SmartCity Cologne project, which is a platform for various projects relating to climate protection and the energy revolution.