TPU elastomers market to grow 6% to 2018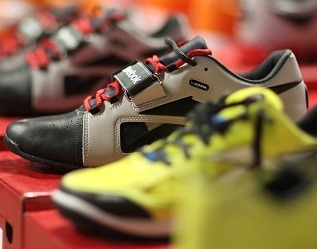 Albany, New York – The global market for thermoplastic polyurethane (TPU) elastomers is set to be worth $1746.9 million by the end of 2018, representing a healthy growth rate (CAGR) of 5.5 percent over the preceding five years, according to Transparency Market Research (TMR).
The TPU market is categorised by application into injection moulding, paints and coatings, adhesives and sealants, and extrusion, market information supplier TMR said in a 6 April press release about the report.
The extrusion segment, which dominates the global TPU market, will grow progressively at a CAGR of 5.1 percent in terms of volume and 5.7 percent in terms of revenue during the forecast period, said the statement. In terms of end-use industries, the TPU market is mainly driven by the footwear and automobile industries.
The development of bio-based substitutes, increased use by major athletic footwear manufacturers, and potential demand from the medical industry are the biggest opportunities for the key players in the global market.
On the other hand, the study said growth is being hampered by increasing environmental concerns and volatility in raw material prices
In a regional analysis, the report said EMEA currently dominates the global TPU market and is expected to grow substantially at a CAGR of 4.9 percent between 2012 and 2018. Germany represents the largest European market, followed by Italy and the UK.
However, Europe's lead position is coming under threat from Asia Pacific, with China now considered to be the most lucrative market for TPUs and a CAGR of 7.8 percent in the forecast period.
The positive growth trends are attracting many new players into the TPU market, said the study, noting that the main players currently include Bayer AG, Yantai Wanhua Polyurethane Co. Ltd, Merquinsa, Dow Chemicals, BASF, Lubrizol, Huntsman Corp. and Nippon Polyurethane.
(Image source: Adidas)