Top Glove to pursue M&As, expand facilities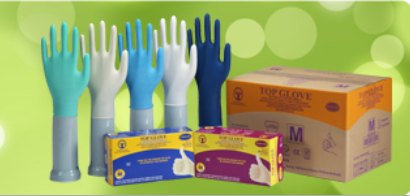 Klang, Malaysia – Malaysian rubber gloves producer, Top Glove Corporation Bhd, says it will be pursuing merger and acquisition opportunities with a "healthy balance sheet position" and net cash of over €35 million.
"Given the size of its operations, Top Glove is keenly on the lookout for M&A opportunities both in similar and related industries, with a view to further expanding the scope of its business," said the company while announcing its financial results for the second quarter of 2015, ended 28 Feb.
"Top Glove's net cash remains positive at RM142.8 million (€35.46 million) and it also maintains a healthy balance sheet position," said the report.
Also the Malaysian company said that its expansion plans were "very much on track" with its newest facility, Factory 29 in Klang, Malaysia, having come on-stream in February 2015.
The launch has boosted the total number of production lines to 484 and increasing production capacity to 44.6 billion gloves per annum.
The additional capacity has helped Top Glove to capture more nitrile orders in developed and emerging markets, the announcement noted.
In the pipeline is the expansion of Factory 27 in Lukut, Port Dickson – to be completed by December 2015 – and Factory 6 in Thailand – to be completed by July 2016 – as well as the construction of a new facility, Factory 30 – to be completed by September 2016.
The new facilities will bring the total capacity to 538 production lines and 52.2 billion gloves per annum by September 2016.
Top Glove recorded posted a profit before tax of RM69.6 million, representing growth of 17.8 compared to the previous quarter and 38.9 percent year-on-year.
Sales revenue for Top Glove was at RM572.2 million, a just under one percent increase compared to the preceding quarter and a rise of 4.4 percent against the corresponding period last year.
On a half-year comparison, profit before tax and sales revenue also rose by 14.9 percent and 1.6 percent to RM128.6 million and RM1.14 billion respectively against the first half of 2014.