Wacker posts 54% rise in profit, silicone business earnings drop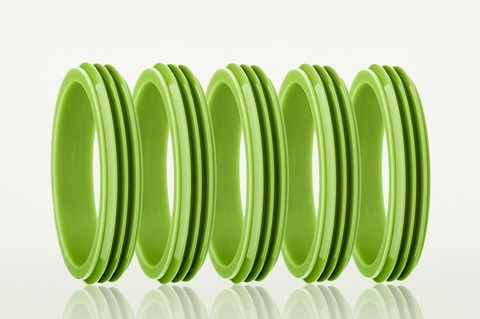 Munich, Germany – Wacker Chemie AG has posted a substantial 54-percent rise in its earnings (EBITDA) in 2014, with the figure rising to €1,042.3 million from €678.8 million in 2013.
The company also registered an 8-percent year-on-year rise in sales, at €4.83 billion, said a press release on 17 March, predicting similar growth for 2015 full year as well.
Wacker attributed the increase in sales to higher volumes across all divisions and improved polysilicon prices.
In 2014, Wacker Silicones increased its sales by almost 4 percent to €1.73 billion compared to €1.67 billion in 2013, primarily due to higher volumes and positive product-mix effects.
Earnings, however, were lower year-on-year, declining around 9 percent to €209.8 million against €230.2 million in 2013.
A key reason for the decline, said Wacker, was a non-recurring effect from the previous year.
"In 2013, the division had reversed provisions that had been set aside in the past, to cover contingent losses from the joint venture with Dow Corning in China.
"This reversal had positively impacted 2013's EBITDA by some €14 million. In addition, slightly lower prices, particularly at the start of 2014, held back the earnings trend," it added.
Some of Wacker's investment activities in 2014 were focused on production-capacity expansion for polymer products and silicones.
The company built a new dispersible polymer powder production plant at the Burghausen site, Germany. It has an annual capacity of 50,000 tonnes and will come on stream in the next few weeks.
A plant for modified siloxanes in Burghausen was expanded as well. This intermediate for silicones is used in a variety of end products, such as silicone fluids, emulsions and resins.