Marangoni launches new Ringtread pattern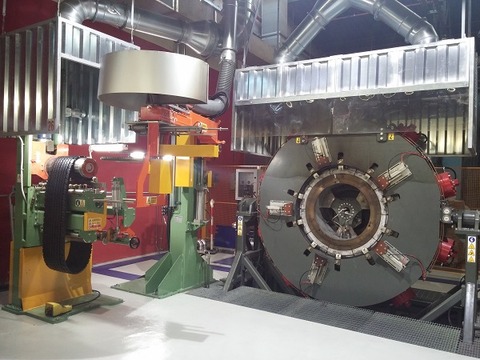 Rovereto, Italy – Marangoni Retreading Systems has completed its range of Ringtread trailer rings by introducing the new RZ Fe 100 pattern, said a company press release on 10 March.
According to the company, the new product is fuel-efficient – hence the Fe in the name – and combines high mileage and low fuel consumption.
The RZ Fe 100 profile has been designed to respond to the needs of users in the long-distance segment, travelling on motorways and highways and consequently with slow and regular tread wear.
Specifically, the pattern is designed for intercity express coaches, drive axles on 6x2 units and twin trailer axles that require continuous high-speed operation.
The new tread, noted Marangoni, delivers enhanced rolling resistance and high mileage for its class of tread depth: 14 mm.
The pattern is non-directional and all-position, featuring four wide longitudinal grooves that provide directional stability. It also has numerous cross sipes to ensure good traction on any type of surface and resistance to overheating.
Marangoni claims that the specific groove depth and wave pattern reduce the risk of penetration by sharp objects, ensure good drainage of water and at the same time significantly reduce road noise.
Ringtread retreading system uses joint-free precured rings that adhere to the casing without tension or deformation of the tread pattern. This can increase traction on demanding surfaces, due to the higher precision and directional stability of the siping and blocks.