Bayer MaterialScience appoints new chairman of board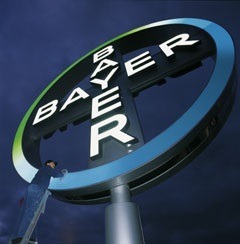 Leverkusen, Germany - The supervisory board of Bayer AG have agreed to appoint Richard Pott to the supervisory board of Bayer MaterialScience AG effective 26 March. It is intended that Pott should be elected as the new chairman of the supervisory board of Bayer MaterialScience.
Pott, who will replace Werner Baumann, is expected to carry on with Bayer's plans to float the MaterialScience business on the stock market by mid-2016 at the latest.
"Within the context of the planned stock market listing, Bayer MaterialScience will be operating autonomously with a strategy that is distinct from Bayer's," said Bayer CEO Marijn Dekkers.
"I am confident that Richard Pott will contribute his expertise and foresight in collaborating closely with the Bayer MaterialScience board of management to shape the company's successful development," he added.
Pott is a member of the supervisory boards of Freudenberg SE and Schott AG. He is also chairman of the university council of the University of Cologne. From 2002 to 2013, he served as a member of the board of management of Bayer AG with responsibility for strategy and human resources. ??