PPG to acquire large stakes in LJF's sealants businesses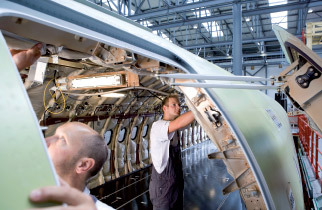 Pittsburgh, Pennsylvania - Pittsburgh Plate Glass (PPG) Industries has submitted an offer to acquire a majority interest in the aerospace and automotive sealants businesses of Le Joint Français (LJF).
"LJF is a supplier of sealants and adhesives products for the aerospace and automotive industries and has been a long-term licensee of PPG's aerospace sealant technology," said a PPG press release on 30 Jan.
The company went on to say that LJF's aerospace and automotive sealants businesses would be spun-off to form a new, separate entity, of which PPG would be the majority owner.
"PPG anticipates closing the transaction in the second half of 2015, following completion of the French works council consultation process, receipt of regulatory approvals and satisfaction of other customary closing conditions," it added.
Financial terms were not disclosed.
LJF is headquartered in France and is part of the Hutchinson Group.
LJF's aerospace and automotive sealants businesses employ more than 200 people, and the new entity would continue operations in Bezons, France, at the facility where these businesses are currently based.
"This venture is a natural progression for the two companies, as LJF has been a licensee of PPG technology for more than 60 years," said PPG COO Michael McGarry.
This, he said, would allow PPG to serve its aerospace and automotive customers with greater geographic reach and with a wider array of automotive products.