Mitas starts sales of VF tires worldwide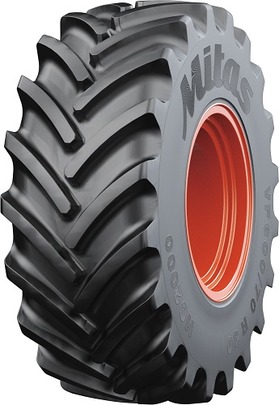 Prague – Mitas has announced that it has started the sales of Very High Flexion (VF) tires in worldwide markets.
In a press release on 25 Nov, Mitas said that the VF tire product line played a key role in Mitas premium product offering, which is replacing Continental-branded tires on machinery produced from January 2015.
For high-horsepower tractors Mitas released VF 380/95R38 HC 2000 and VF 480/95R50 HC 2000. For sprayer applications Mitas unveiled the VF 380/90R46 HC 1000. In December 2014, Mitas will extend the range and introduce additional sizes of HC 2000, namely VF 600/70R30 and VF 710/70R42.
"VF tires are the backbone of Mitas Premium product offer," said Andrew Mabin, Mitas' marketing and sales director. "Mitas developed the Very High Flexion tires to meet the demand of increased load and speed required by the highest horsepower agricultural machinery."
The Very High Flexion tire's main advantage is maintaining constant tire pressure at any speed, claims Mitas. A larger footprint, it adds, leads to less soil compaction and increased mobility under difficult and wet soil conditions.