Toyo recalling 175,000 light truck/SUV tires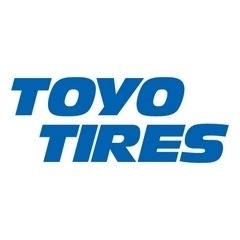 Cypress, California — Toyo Tire Holdings of Americas Inc. is voluntarily recalling approximately 175,000 Toyo Open Country H/T and Nitto Dura Grappler Highway Terrain tires because of the potential for a tread/belt separation in a small number of the tires being recalled.
The tires being recalled were manufactured at Toyo's plants in Sendai and Kuwana, Japan, US Department of Transportation (DOT) codes CX and N3, respectively. The Open Country H/T tires were produced between November 2008 and June 2013 while the Dura Grappler Highway Terrain tires were manufactured between May 2007 and April 2012, Toyo said.
Toyo attributed the potential problem to production variances in the belt package during the relevant production periods that may have created conditions that may put undue stress on the belt edge. If undetected, Toyo said, this condition may potentially contribute to a tread/belt separation and/or loss of inflation pressure, which may increase the risk of tire failure and a vehicle crash.