Engel advances LSR moulding technology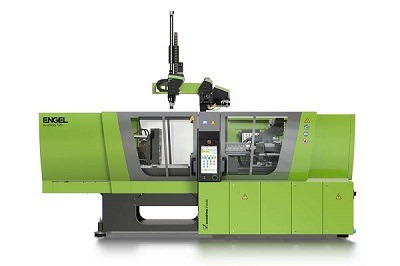 Schwerberg, Austria - Injection moulding machine maker Engel will show off its latest technology for processing liquid silicone (LSR), during the Plast Eurasia 2014 fair in Istanbul, 4-7 Dec
At the event, an Engel e-victory 200H/80W/120 combi injection moulding machine – automated with the company's viper 20 linear robot – will carry out multi-component processes
A mould provided by ACH of Fischlham, Austria will be used to produce sensor housings for flow measurement with integrated seals – a process that normally requires special approaches due to the very small injection unit volumes involved.
The moulding system at Plast Eurasia will feature Engel's patented iQ weight control software, which can recognise and automatically compensate for fluctuations in melt quantity during the actual injection process.
Tie-bar-less technology, said Engel, also contributes to high process stability in this application, while a patented force divider evenly introduces force to the mould across the platen face.
Both outer and inner cavities are thereby kept closed with precisely identical force, significantly reducing mould wear and raising product quality, the company explained.